Levi Scott, IQ Total Source
Independent Dealer March 2020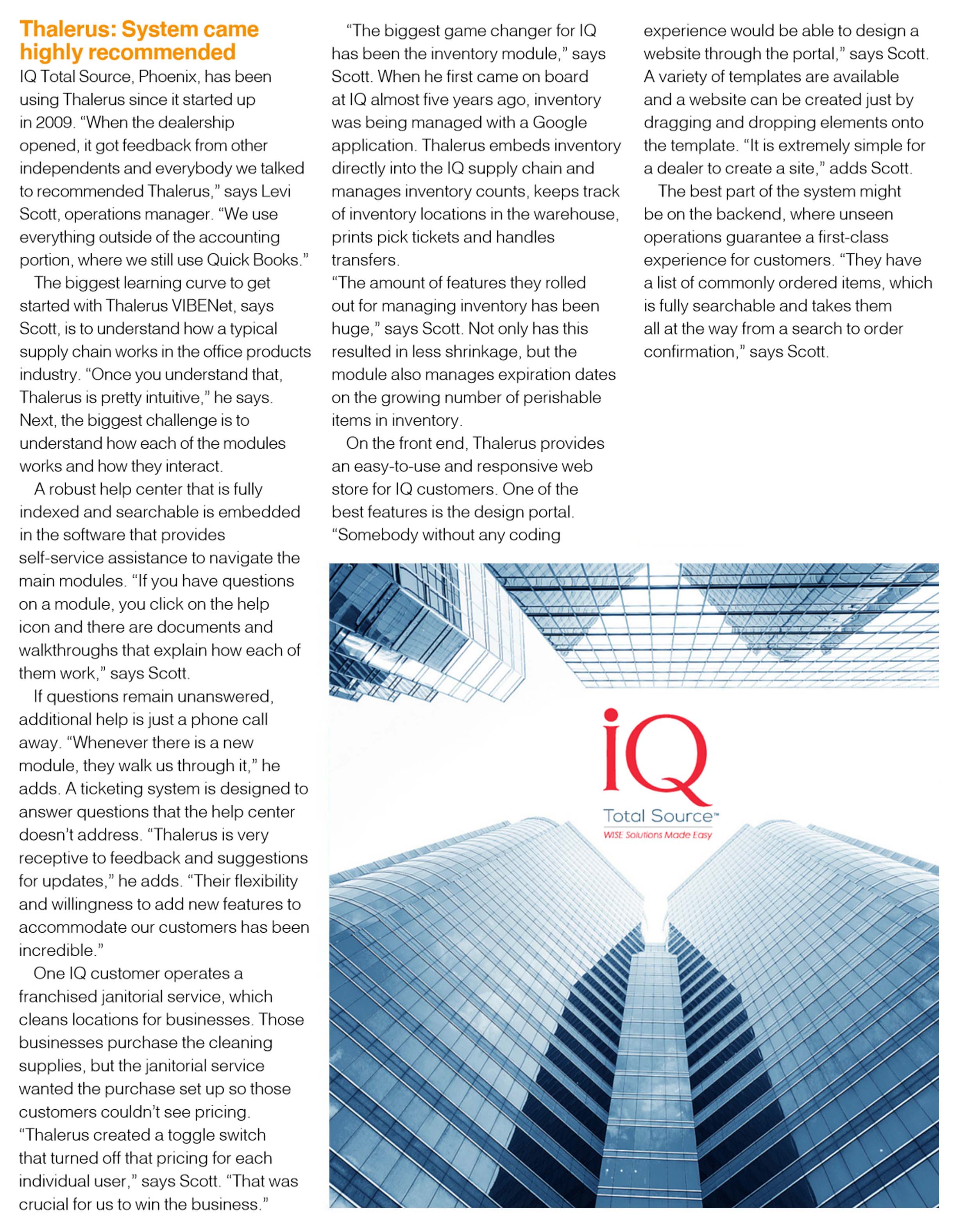 Daniel Benjamin, Benjamin Office Supply & Services
Independent Dealer March 2019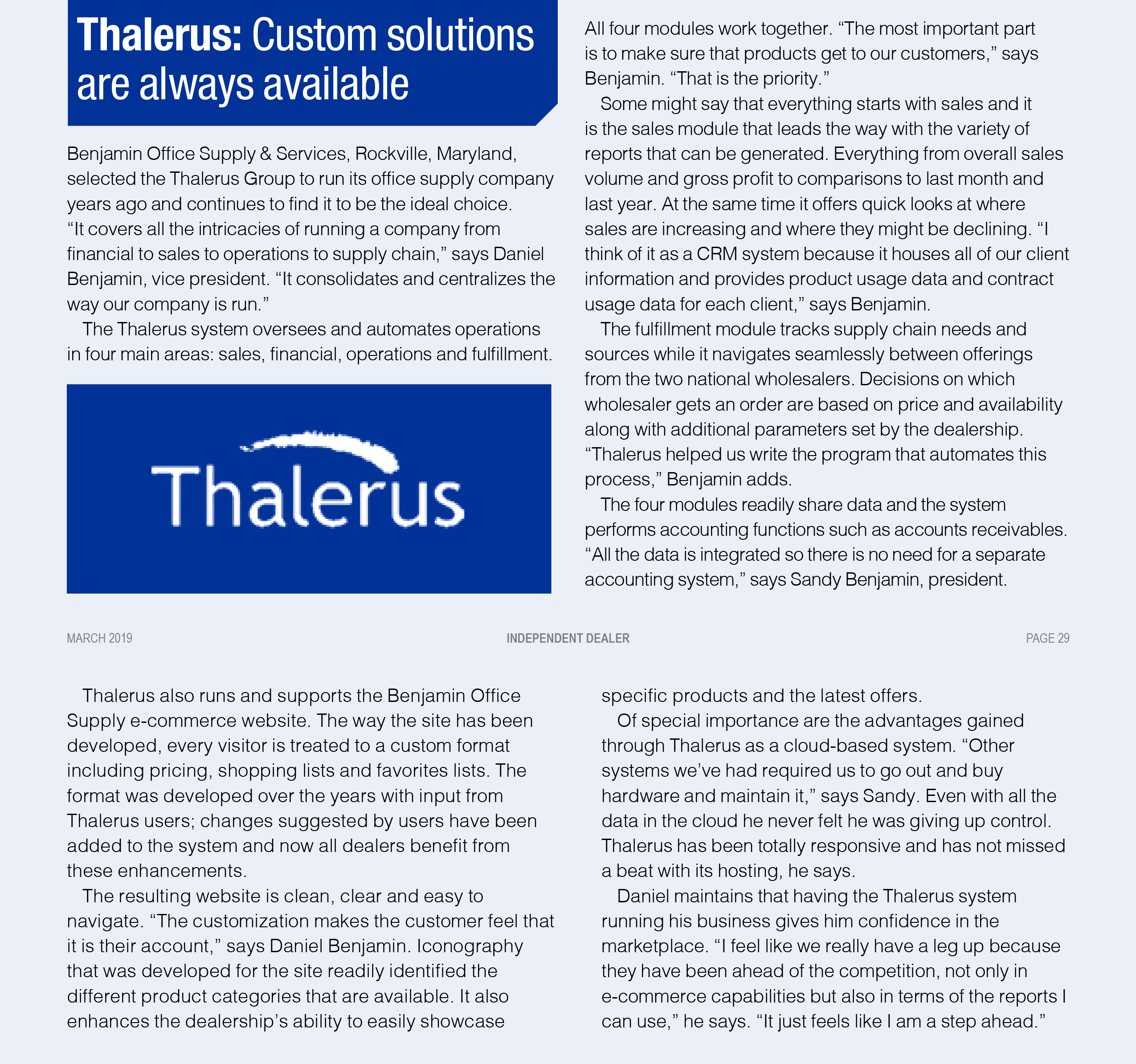 Jay Hoffman, Eagle Office Products LLC
Independent Dealer March 2018


Christina Gandara, Pencil Cup Office Products, Inc.
Independent Dealer March 2017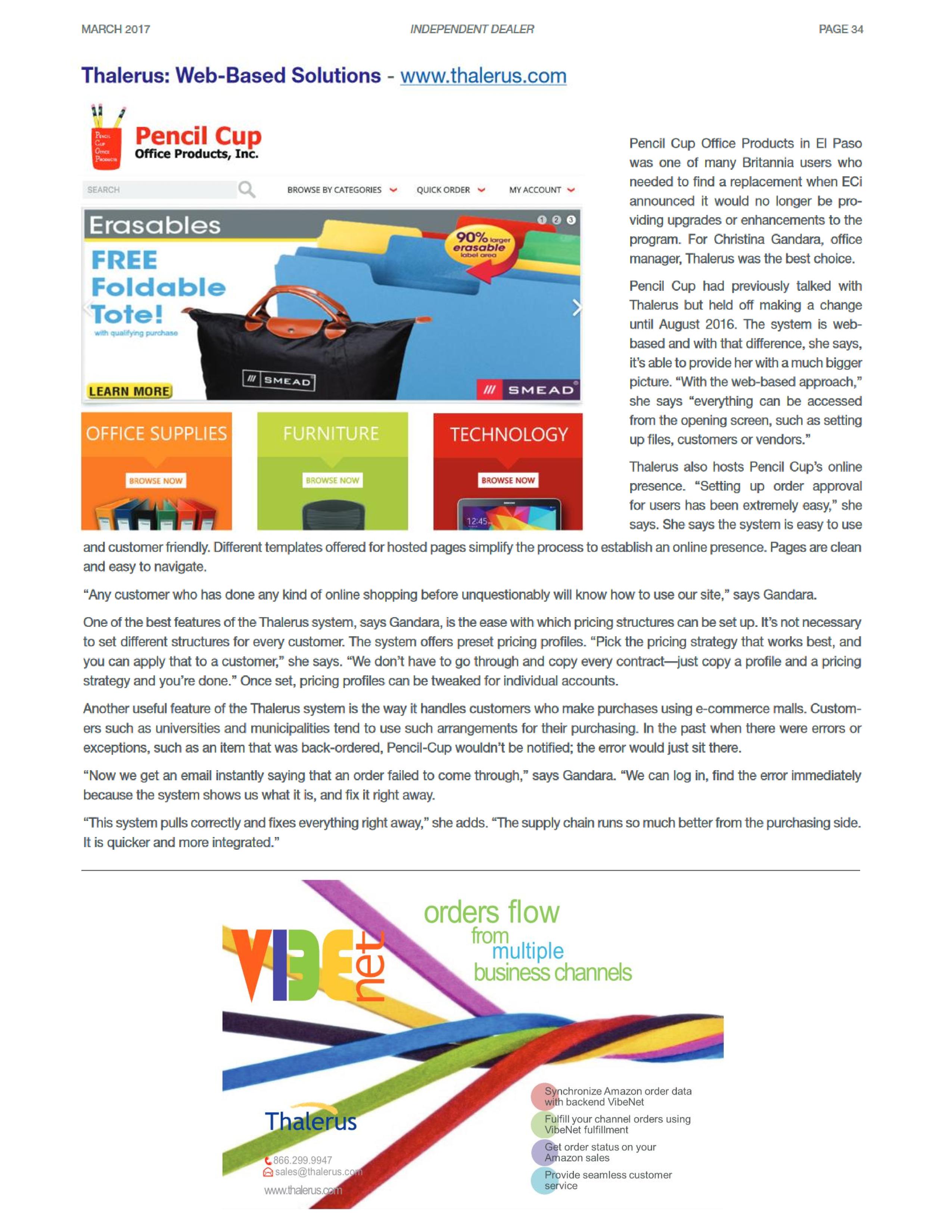 With a growing dealership in Phoenix, Arizona and Houston, Texas, IQ Total Source is on track for continued growth. In business for 8-1/2 years the company has grown to $10 million in sales and credits Thalerus with being the technology partner that helped achieve that success.
When it came to selecting a technology company, Thalerus seemed the obvious choice. Out of all the programs we investigated, the ability to customize and allocate cost in creative ways from an invoicing standpoint definitely separated them from the competition.
A lot of businesses spend time on the back end when invoices come in and an accounting person codes them to enter the invoices into their system. Thalerus offers opportunities for triple cost allocations. For example, if a customer wants an invoice broken down by general ledger, then by location and then by department that can be accomplished. We can provide them an invoice in a variety of creative ways, based on the way we set up the system and how we train the customer to enter orders. With details from the customer, IQ is able to input coding on the orders so that when the customer accounting group receives the invoice there's no need for manual input. That saves time for our customers' accounting teams because we're able to do upfront what previously they could only do on the back end.

The customization ability extends to the Thalerus front end. IQ worked with a third-party marketing company to create the look of its web pages. With investment on our end the Thalerus system allows us to keep the look and feel of the site whether you browse around or log in as a customer. You never really know that you are moving between Wordpress and Thalerus.
The back end of the Thalerus system also was customized to integrate with purchasing software from IQ customers. The procurement software of larger enterprise accounts can integrate with the back end, so a customer can enter an order in its purchasing system that feeds directly into Thalerus.

Ryan Puccinelli, Owner of IQ Total Source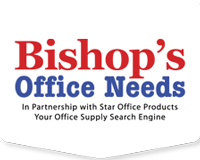 Bishop's Office Needs in Houston, Texas has been partnering with Thalerus and using VibeNet for over 5 years. We really do consider the great staff at Thalerus as our partner because when we grow and do well, they will grow and do well.
We are constantly striving to improve the efficiency of our staff and the user experience and service level for our customers. Thalerus is positioned to help us in each of these areas.
Recently, working in close cooperation with Thalerus, the new carton source awareness functionality was launched and has become a great source for extra margin and a great time saver. We no longer have to 'hope' we catch carton source qualifying order lines and we rely on Vibenet to notify us and automatically convert the qualifying lines to carton source lines. This works with both manually entered orders and web orders. A new report also lets us know how much we are saving.

We recently acquired two new businesses about 60 miles south of our main location and needed to create new invoices, packing slips, statements, credits, return authorizations, etc. as well as upload customer master, ship to's, invoice history and AR. With Thalerus' help, we were able to seamlessly complete these tasks and have uninterrupted service to our new customers. In addition, we had to create a new warehouse, supply chain sources and route codes. Everything went great!

Steve Berdinis, President of Bishop's Office Needs
Nicole Lancto
Craft Office Systems

We are thankful for the decision we made to partner with Thalerus Group. We are very pleased with how everything progressed from training to implementation.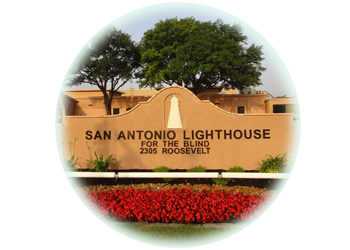 Birgit Romo
San Antonio Lighthouse for the Blind

I love the flexibility we have with the design of the VibeNet Webstore. There are so many design options that we can use. It is wonderful to be able to add additional Custom Categories and make them visible on the Webstore. This is great for us as we expand the product selection we want to offer our online customers.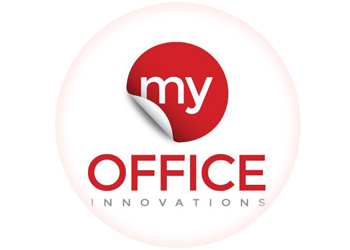 Butch Johnson
My Office Innovations

Thalerus has assembled a team of highly skilled 21st century technology experts who have a strong grasp of the changing business environment of the independent dealer community.