Company Overview
Thalerus Group has been developing industry-leading e-commerce and business management software solutions since 2001. Previous to founding the Thalerus Group, President and CEO Lillian Yeh and the Thalerus team gained many years of experience developing and implementing successful software solutions for the office products industry.
Over the past 17 years Thalerus Group has continually enhanced their software solutions to meet the marketing and daily operating needs of independent dealers in a competitive and constantly changing market place. Dealers leverage the technically advanced, innovative, cloud-based ERP, responsive designed Webstore, and proof-of-delivery solutions offered by Thalerus to take their businesses to the next level.
The company's VIBENet solution is its most powerful software solution yet. VIBENet harnesses Thalerus' exceptional creative energies and industry expertise into one agile, market-focused solution.

Thalerus Partners
Thalerus Group's alliances with premier businesses in the office products industry allow the dealer to optimize on advanced technology. The alliance developed with each partner enables us to integrate these technologies and provide dealers with the latest in automated solutions to streamline their business and make them more profitable.

3Delta Systems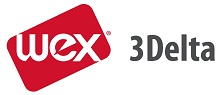 3Delta Systems is a payment solutions company that delivers the power of secure, Internet-based purchase and credit card processing solutions to enterprise, business-to-business (B2B) and business-to-government (B2G) customers. 3Delta Systems' complete suite of payment solutions – each designed from the ground up to be scalable, easy to implement and conform with PCI Data Security Standard best practices – enables merchants and buyers to manage, authorize and settle payment transactions in real-time. As a leading Software-as-a-Service (SaaS)provider, 3Delta Systems has processed more than 41 million payment transactions worth over $36 billion dollars for over 6,000 corporations and government agencies since the company was founded in 1999.
ARLINGTON

ARLINGTON is committed to being "the best source" distribution partner of technology products to the VAR, independent dealer, e-retailer, and the direct marketing channels. Creating partnerships is our strength and we do everything possible to make sure that we maintain a partnership you will enjoy as we grow together.
Highlights about our company:

- Dedicated account manager and customer service departments to attend to your needs.
- Convenient ordering via phone, fax, online or B2B XML integration.
- Online warehouse - view real-time inventory & customer specific pricing, place orders, view tracking, print invoices, etc.
- Automatic invoice/shipment notifications sent via e-mail to inform you about order status, tracking, etc.

Customer Service:

- Business hours: 8:00am-8:00pm ET
- Email: sales@arli.com with any questions
- Tel: 800-887-3040

Value Added Services:

- Customized labeling available for toners that would include your logo/phone number/web address
- In-house rapid response bid desk
- Shrink wrapping capabilities-create unique quantity packaging
- Manage your account online 24/7

Logistics:

- 5 distribution centers: Atlanta, GA; Harrisburg, PA; Dallas, TX; Chicago, IL; Los Angeles, CA
- Ability to ship until 7pm ET. Reach 99% of the U.S. population within 2 days with ground service
- Competitive shipping rates from next day air to LTL shipments
- Blind shipping- show your company as the shipper on any of your orders
- Next Day ground service to New York, NY from PA, 2-day ground service to FL
Authorize.Net

Authorize.Net provides payment management solutions for small businesses to process digital payments, protect against fraud, securely store sensitive data, and access business analytics. Since 1996, Authorize.Net has been a leading provider of payment gateway services, managing the submission of billions of transactions to the processing networks on behalf of merchant customers. It has connectivity to all major USD merchant account processing platforms (First Data, TSYS, Global, Paymentech, Heartland, Elavon). Authorize.Net and its parent CyberSource are part of the Visa family of brands. For general information visit www.authorize.net. To reach a sales representative email affilliatesales@authorize.net.
Avalara

There's nothing simple about sales and use tax. Every step matters: calculating rates, filing returns, maintaining exemption certificates, keeping up with changing rates, and product taxability rules. And the more you grow, the more you owe. You need to be focused on your business, not on sales tax. So offload it to us. Avalara's tax automation software is the fastest, most reliable way to accurately calculate, validate, and remit sales and use tax. Our tax solutions are used by tens of thousands of companies worldwide to complete millions of transactions every single day. Compliance doesn't get better or easier than this. Visit www.avalara.com for more information.
CardConnect

CardConnect is an industry leader of integrated credit card processing technologies. Combining both the merchant account and an integrated processing gateway allows customers to have one single solution and one single contact, thereby eliminating extra cost and confusion. The bundled solutions also afford dealers the ability to transmit Level III transaction detail, ensuring that the lowest credit card processing rates are achieved. CardConnect's integrated credit card processing module is now fully integrated within Thalerus' ERP systems. For more information call 913.948.9733 or email partners@cardconnect.com.
Educator's Resource

Educators Resource is the leading wholesale distributor of pre K-8 learning materials and educational toys used by schools, teachers, parents and children. The wholesaler provides value to dealers by providing "best-in-industry" stock replenishment and order fulfillment services across a broad selection of over 20,000 products. For more information visit www.erdealer.com, or contact Frank Trice at (800) 868-2368, ext. 383 or via email—sales@edresource.com.
Essendant

Essendant Inc. is a leading supplier of workplace essentials that provides a robust portfolio of services and programs to help office products, facilities and technology resellers understand the market, tap into today's buyers and grow their business in new, effective ways. The company offers resellers integrated marketing and digital services to reach customers and extends vertical market support for new opportunities. Essendant stocks a broad assortment of over 180,000 items, including technology products, traditional office products, janitorial and breakroom supplies, office furniture, industrial supplies, and automotive aftermarket tools and offers its expertise to grow business into different categories. It also makes available operational tools and consulting services to help resellers manage and build their business more effectively. In addition, the company's network of distribution centers enables it to ship most products overnight to more than ninety percent of the U.S. For more information, visit essendant.com.
Fortune Web Marketing

Fortune Web Marketing is an Online Marketing Agency specializing in the Office Products Industry The agency offers a range of consulting and managed services for Search Engine Marketing, Social Media, Content Marketing, E-mail Marketing, Analytics, Local Marketing and Website Design. Visit FortuneWebMarketing.com for more information.
Jump Technologies, Inc.

(JumpTech) Minneapolis Minnesota based Jump Technologies, Inc. (JumpTech) is a leading provider of flexible inventory management and eProcurement solutions. JumpCart is offered to businesses through a partner network made up of leading distributors of consumable supplies who have integrated the solution into their existing eCommerce platforms. Using JumpCart, distributors can help businesses reduce requisition costs, increase compliance with purchasing contracts, decrease inventory carrying costs and reduce inventory out of stocks. Using simple, flexible keyfob scanning technology, JumpCart enables customers to conveniently carry their inventory management system with them using the power of a hosted inventory application to optimize supply levels. It's a flexible, workflow-based inventory management system that employees actually use. For more information, visit www.JumpTech.com, call (651) 287-6000, or email info@JumpTech.com.
Sales-i©

Sales-i© is a sales and customer intelligence service for frontline sales people and the fastest growing company of its kind in North America. Through sales-i, sales professionals are equipped with real-time customer buying behavior alerts which are delivered by email and text messaging, empowering them to make better informed, personalized and faster decisions which maximize repeat sales and reduce customer slippage. sales-i is a true Software-as-a-Service solution charged on a per-user, per-month, basis. Sales and marketing organizations rely on sales-i to maximize their sales and customer intelligence. This delivers protected customer share, better margins, visible cross-sell and up-sell opportunities and increased customer buying behavior know-how resulting in more intelligent, profitable selling. sales-i is a privately held company with offices in Chicago, USA and Solihull, UK. For more information about sales-i visit www.sales-i.com or email tellmemore@sales-i.com.
S.P. Richards Company

S.P. Richards Company, headquartered in Atlanta, Georgia is one of North America's leading business products wholesalers. They distribute over 30,000 business products to a network of over 7,000 resellers in the United States and Canada from a network of 44 Distribution Centers. Included among these distribution centers are S.P. Richards Company's computer supplies subsidiary, Horizon USA, headquartered in Reno, Nevada and S.P. Richards Canada , headquartered in Vancouver, British Columbia.
Major product categories distributed by the company include office furniture, computer supplies, general office supplies, school supplies, presentation products, business equipment, janitorial products, warehouse and safety items, and breakroom supplies.
S.P. Richards Company provides a wide range of services that include next-day delivery, logistics as well as technology support and a dynamic array of innovative marketing programs. S.P. Richards Company brings all of these pieces together to support their customers' sales and marketing efforts.
S.P. Richards Company is a wholly-owned subsidiary of Genuine Parts Company, (GPC:NYSE).
Supplies Network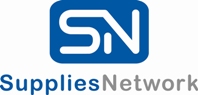 Supplies Network is the largest privately owned wholesaler of IT consumables in the United States. The company exclusively focuses on the independent dealer's competitiveness against giant contract stationers and retailers. Dealer resources include: SN Direct Shipping; SN Direct e-Commerce; SN Direct Connectivity; SN Direct Compatibles; and SN netM@rketing tools. Since the company was launched in 1991, Supplies Network has demonstrated sound fiscal management and impressive growth. The wholesaler offers in-depth selection and aggressive pricing on IT supplies from 70 leading brands. One- and two-day UPS ground shipping is available to 94 percent of the U.S. from four regional distribution centers located in: St. Louis, MO; Dallas, TX; Fresno, CA; and Harrisburg, PA. For more information, visit www.suppliesnetwork.com, call 800-729-9300, or email sales@suppliesnetwork.com .